In Worship with us!
  We use The Episcopal Book of Common Prayer (BCP),  Enriching Our Worship (EOW) and supplemental texts presented at the 2018 General Convention.
Holy Eucharist Rite II   All Year at 10:30 AM  Sunday
Summer Sundays – Memorial Day through Labor Day
 7:45 am – Contemplative Eucharist  (taking a break – Aug and Sept 2022)
 10:30am Holy Eucharist with music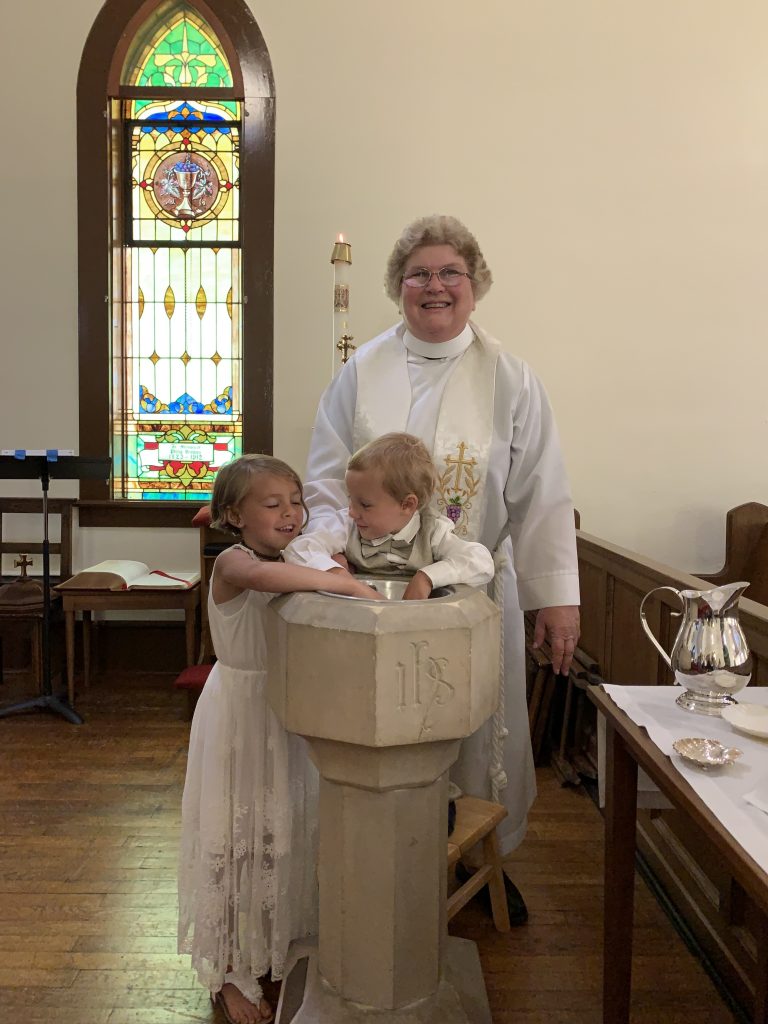 We invite area churches to join us for a Sunday to "Pray-at the Bay" – call for information.
12:30 PM – Eucharist at the Middle Bass Town Hall usually every other week June – Aug – call for schedule.
Call for information on the North Bass Service schedule  (suspended during COVID – call for info)
Music in our Worship
Sundays 10:30 AM with organ or piano music  
7:45 AM in the summer is a quiet service – no music
Sundays  12:30 PM at the Middle Bass Town Hall – music when there are musicians available.
MUSIC
In the summer we have an organist at Put-in-Bay.  In the winter we have a keyboard player.
In 2011 – 2012 we enjoyed guitar music.
In the summer of 2013 we had regularly had an oboe.
Since 2016 we have a "Summer Organist" and a "Winter Piano Player" They both enliven our worship.